Principal Message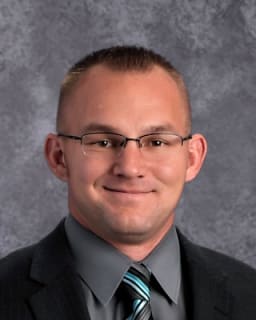 Dear Parents,
Welcome to the 2020 - 2021 school year! At South Clearfield Elementary our 2020 – 2021 theme is "Magic Happens When You're The One." When you set foot into our school, you will soon not only see, but also feel what the Pride we have in being the South Clearfield Panthers. At the heart of this is students, parents, faculty, staff, and administration who are dedicated to the academic, social, emotional, and physical success of each South Clearfield Panther. Now, more than ever, we realize that the social and emotional well being of students, family's needs to be at the forefront of the decisions we make. At South Clearfield we will ensure that students love being at school, love to learn, and have respect for adults and their peers, all while striving to meet their personal goals.
We are committed to excellence in education, knowing that all children can learn, that individuals learn in different ways. We know that success in school can add to a child's feeling of self-worth and long-term success. We want each child to succeed, to be motivated, challenged, and grow in academic ability within a personalized learning environment, while becoming more self-confident, respecting themselves, and showing good citizenship towards others.
Please review the contents of this handbook together with your child, and feel free to contact the school regarding any questions you may have. In addition to this information, you will receive periodic emails, phone calls, Instagram, Facebook, and Twitter updates from the school and from me. Please look for this information as it will allow you to stay caught up with what's happening here at South Clearfield Elementary. In addition, the PTA to keep you informed of important dates and events they have planned for the year. We encourage you to "like" the South Clearfield Facebook page, South Clearfield PTA Facebook page as well as the Mr. Kinghorn Facebook page.
In the coming year we look forward to having close working relationships and cooperation between educators, parents, and students. Thank you for your ongoing support.
Sincerely,
Robert W. Kinghorn,
Principal
To Access the DSD Davis Learns Together plan to open schools safely during the COVID-19 Pandemic, please click on the following link: https://resources.finalsite.net/images/v1594657911/davisk12utus/xvfmwrqtsy3cawmbukwm/Openingschoolsguide.pdf
You can also get COVID-19 related updates by click on the following link: https://www.davis.k12.ut.us/departments/risk-management/covid19
For South Clearfield Covid-19 Mitigating Procedures, please look in our 2020/2021 SC Handbook under "South Clearfield Elementary Return to School Plan – Fall 2020."